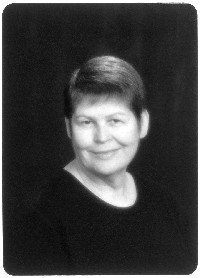 I'll just say up front that this blog is a shameless plug for Susan Peabody, author of Addiction to Love and Co-founder of LAA and our own LAA boards. Despite reading her book, and knowing her as I know a good (albeit virtual) friend for almost four years, I can honestly say today was the first day that I've seen an interview with her, let alone one that made me proud to know such a valuable woman who has inspired so many.
Now that I'm back home from Amsterdam (still basking in the success of the premier of Love Addict , which ended up being a completely sold out premier), I've been able to watch the DVD Pernille, the director, gave me. Not that I want to see the film again (though it can and should be watched a gazillion times mind you) but the team that created the DVD has since added supplemental material in the form of interviews with leading therapists and experts such as Pia Mellody, Jill Vermeire (Celebrity Sex Rehab with Dr. Drew), Alex Katehakis, Wendy Merril (Falling Into Manholes), Tony Stiker, Rachel Resnick (Love Junkie), Howard Samuels and of course, Susan Peabody (Addiction to Love).
In Peabody's interview, over 20 minutes of priceless commentary on love addiction and recovery , she gives a general description of what love addiction is, followed by the many different types of specific love addicts, such as co-dependent, narcissistic, romantic, ambivalent and torchbearer love addicts. She also gives incredible descriptions of seductive withholders, avoidants and other "obsessive" types.
When asked if love addiction is prevalent in America, Peabody responds by saying that she believes our culture is a very hedonistic one. We are "pleasure seekers, indulged by guilty parents" and that "love and sex are [often] the most exciting things on this planet."
Aside from her expert descriptions of addiction, she offers a glimpse of critical recovery tools in the way of matter-of-fact advice. For example, she is a firm believer in the psychological term "projection." Most of the love we feel or think we feel for another person, is based on projection, not what actually exists, but rather, what we think exists. She gives an example of this from her own life story in that she held a torch for someone she loved in high school, all the way up until their 20-year reunion. When he was 16, she said, he was blond, good looking, clean shaven, and handsome. Twenty years later he was 300-pounds overweight, in a wheel chair, with a full beard and completely drunk. She didn't see any of that. What she saw, instead, was the sixteen year old kid she fell in love with twenty plus years ago.
This was, in essence, the story of my very first boy friend. I was madly in love with the pop star Prince, and when this skinny, uneducated, unattractive kid, named B came around and watched Purple Rain with me, I turned him into Prince. I didn't see him for who he really was. I saw him for what I wanted him to be. Why? So that he fit my description of perfection and allowed me to experience love. Ah, projection!
One of the most valuable aspects of Peabody's interview is witnessing her raw, exposed confessions of her own experience with the turmoil of this disease–and ultimately sharing in her recovery. Unlike the others, who, for the most part keep their interview to a safe third-person description of what a love addict is, Peabody reveals herself and she does so in plain, down to earth language, as opposed to using loftier more therapeutic terms. "Demystify the object of your desire," she says, and always "interject logic" into your decision making process. This suffocates the "fantasy" that all love addicts hold on to.
I recognize that this is like dangling a carrot in front of some of you, as the DVD has not yet been released in the USA and I am only giving you a fraction of what Peabody said in her interview. It's not yet for sale in Europe either. So, how do you get it? Well, you wait. It's coming soon. ANd until then, there are several things you can do in the meantime…
Related articles